Deadly fires in Southern California
Smoking rubble, cars reduced to carcasses: Firefighters continue to fight fires that have killed at least 23 people and destroyed thousands of homes in California, with little hope of controlling fires in the near future due to the persistence of strong drought-related winds.
More than 250,000 people have been ordered to evacuate their homes to a large area near Sacramento, the capital of this western US state, and to the famous seaside resort of Malibu.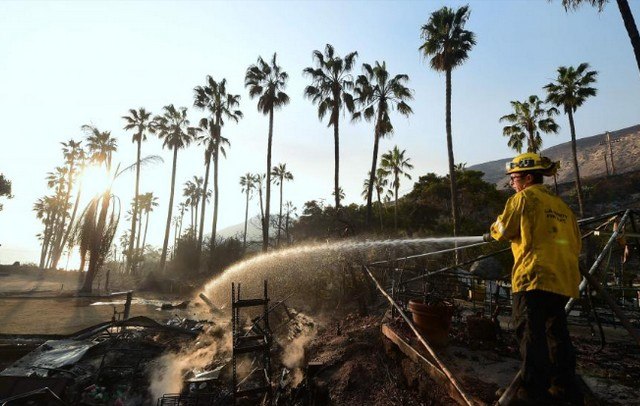 Firefighters fight fires at both ends of the state: in Butte County (north), where the largest outbreak killed at least 23 people, and around Los Angeles and Malibu (south).
In the north, 14 bodies were found on Saturday, bringing the total number of people killed in the « Camp Fire » fire to 23, according to Butte County Sheriff Kory Honea.
Fuelled by strong winds, the fire started last Thursday became the most destructive ever recorded in California, with more than 6,700 buildings – including a hospital and residential homes – destroyed in Paradise, a city of 27,000 people north of Sacramento. A total of 52,000 people have been ordered to evacuate to the region.
Three weeks total
The authorities estimate that it will take three weeks to fully control the flames in this area of the Sierra Nevada foothills.
The fire has so far consumed more than 40,000 hectares and is only 20% under control, according to CalFire, the California Fire Department. Three of the more than 3,200 firefighters deployed were injured.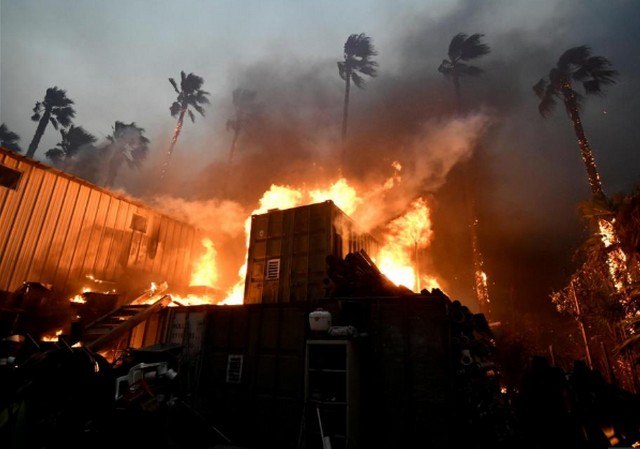 At tens of kilometres around Paradise, the sky was obscured by acrid smoke. On the road leading to the city centre, car bodies were lying around. The power poles were consumed by fire.
The cause of the fire has not been officially identified. According to the Sacramento Bee daily newspaper, local power grid officials told California authorities that a blackout had occurred near where it started.
President Donald Trump, travelling to France for the centenary ceremonies of the First World War armistice, was criticized after blaming Twitter on Saturday for « so bad » forest management and threatening to cut federal subsidies if it was not improved.
This tweet is « uninformed, inappropriate and humiliating to all those who suffer as well as to men and women on the front line, » said Brian Rice, head of the California Firefighters Union, describing the president's statement of poor forest management as « dangerously false ».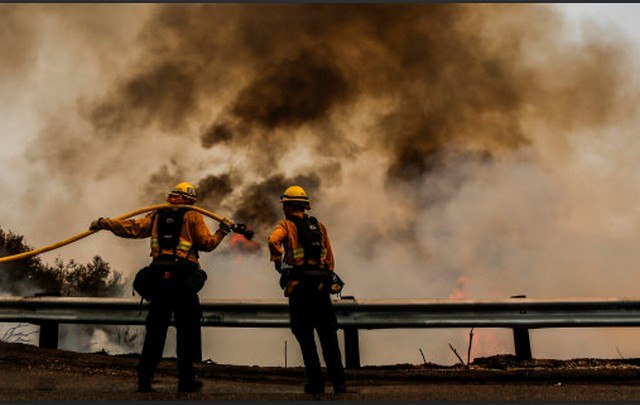 M. Trump then showed more empathy, tweeting: « our hearts are with those who fight fires » as well as with evacuees and victims' families. But on Sunday he tweeted again: « with proper forest management, we can stop the constant devastation in California. Be smart! « .
Two bodies discovered in Malibu
In Southern California, other fires are raging, the main one north of Los Angeles and another in Ventura County near Thousand Oaks, where a former soldier opened fire on Wednesday night in a city bar, killing 12 people before killing himself.
Some 200,000 people, including all residents of Malibu near Los Angeles, where many celebrities live, have been ordered to evacuate. Several personalities such as Kim Kardashian or Alyssa Milano had to leave their homes.
In Malibu, two bodies were found in an area affected by the « Woolsey » fire, according to the Los Angeles County Sheriff's Office (LACS), without knowing whether their deaths were related to the fire. A LACS spokesman said the case was in the hands of the homicide department.
Since Thursday afternoon, « Woolsey » has devoured more than 30,000 hectares and destroyed at least 177 buildings and was only 5% under control on Saturday evening, according to Cal Fire.
The fire also destroyed film locations used for hundreds of productions, including the HBO series « Westworld ».
Firefighters took advantage of a break from the wind last Saturday to send planes to disperse delaying products, according to Los Angeles County Fire Chief Daryl Osby. But his counterpart in Ventura County Mark Lorenzen warned against « a false sense of security » as strong winds are forecast until Wednesday.
Since the end of 2017, California has been hit by many deadly fires, made particularly violent by drought and winds.
On the same subject