Daios Cove : Discovering a jewel of the Cretan hotel industry
It is simply impossible to get tired of Daios Cove. The hotel could have been satisfied with a sublime panorama anchored in a preserved cove and perfectly private, but no.
The jewel of the new Greek hotel industry, the establishment is inspired by its environment to create a complex made of local stone, dotted with swimming pools, bay windows and apartments (almost all facing the sea) that blend in perfectly with the coast. A maritime panorama between ochre, turquoise and green tones to express the full potential of the Cove Experience.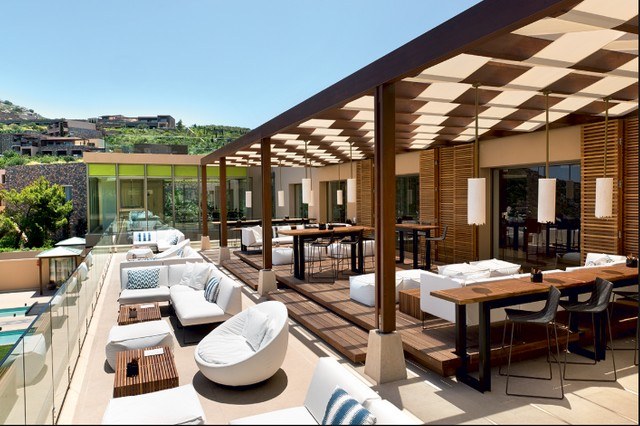 Jewel of architecture
This luxurious setting has 210 rooms, 41 suites and 39 villas, some of which face the sea and some of which have a private swimming pool. An anthology of sunrises guaranteed !
In a contemporary style and built with local stones, the establishment blends in perfectly in the natural setting. Travellers will also be able to admire some of theone of the most important archaeological sites in the world : Knossos Palace and the remains of the Minoan Kingdom.
On the same subject