Bankruptcy of Germania, what lessons can we learn from it?
On February 5, 2019, the German company Germania filed for bankruptcy and ceased operations. This company has a long history since it began its operations under the name SAT in April 1978. In 1986, after a first reorganization, she took the name Germania and worked mainly as a subcontractor for the TUI group.
In 2003, it switched to direct distribution and became a « low cost » company. In spring 2015, it ordered 25 Airbus 320 Neo. This short history to show that customers could reasonably have confidence in the future of this carrier.
Except that the management and its president Karsten Balke in particular could have taken certain precautions before agreeing to sell tickets without being sure that they would be carrying passengers. Because there were some serious alerts. Between 2013 and 2016, the last published accounts, the company regularly lost money, totalling more than 52 million euros cumulatively.
However, the only explanation given by Karsten Balke was the allusion to unforeseeable events: the increase in the
of oil and the fluctuation of the dollar. And as an apology to its customers:  » We regret very much… « .
It's still a little short. The first consequence for customers who have purchased air-only flights, and they must represent the vast majority, will be to frame the tickets in question knowing that they no longer have any value.
The poor people have no chance of getting their money back. For the others, those who have purchased « packages », the company has the great delicacy of sending them back to their travel agency, which must compensate them, except that the latter must do so at its own expense, unless it has insurance of the APST type. But to my knowledge, such an organization does not exist in Germany.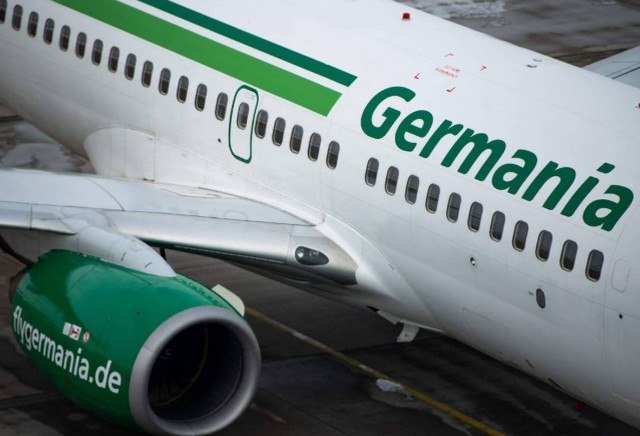 In short, all this shows once again how casual airlines are with their customers and distributors. While IATA requires significant guarantees to validate a travel agency at the BSP, it has never put in place a system to manage airlines' catastrophic filings for bankruptcy.
Certainly Germania was not a member of IATA, but is that a reason to lose interest in the economic reliability of air transport?
Oh of course studies have been carried out to organise the protection of passengers in the event of airline failure.
The cost of such protection has been estimated at $0.50 per passenger carried.
It was, if I'm not mistaken, Tony Tyler's time. All that remained was to set up the system. Well, the companies refused.
In fact, I should say the major carriers and in particular the Americans then led by American Airlines, refused with indignation.
How could their sustainability be questioned? In reality, they had no intention of paying for the « small » carriers.
However, should we have the cruelty to remember that all the major American groups : Delta Air Lines, United Airlines and American Airlines, in particular, have all gone through the American-style bankruptcy procedure : Chapter 11. However, this system does not exist in Europe.
In other words, this difference in treatment between distributors who wish to use products for which IATA has a monopoly except in the USA and very incidentally in Russia, and the laxity granted to airlines, is simply becoming unbearable. The inevitable consequence will be that European legislators will take over the issue and they will certainly have a heavy hand.
Companies should remember how European regulations on overbooking or aircraft delays have affected them.
They are all shouting that the penalties are too high and that is probably true. Only they would have been better off dealing with the problem themselves before the European Commission took over.
The Germania case comes after Primera Air and probably before others. By dint of having as a strategy only the lowest price displayed, carriers end up forgetting their cost price and invoking the volatility of the oil price as if it were not a component.
On the same subject