Albert Rouwendal at Sunrise Kempinski Hotel Beijing & Yanqi Island Hotel
Sunrise Kempinski Hotel Beijing & Yanqi Island has just announced the appointment of Albert Rouwendal as the new Managing Director.
An international and dynamic hotel professional with years of experience and a proven track record of professional success in providing high-end services and management, Albert will supervise Sunrise Kempinski and Yanqi Island hotels and a team of 1,000 dedicated employees.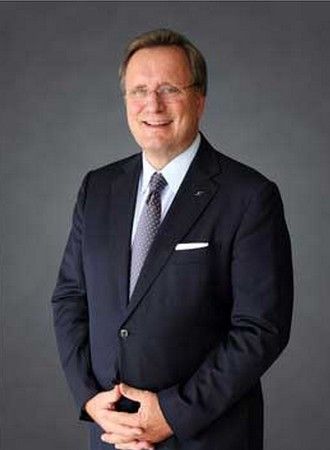 A Dutch national, Mr. Rouwendal was until recently Chief Operating Officer and General Manager of the Benelux for Movenpick Hotels & Resorts, based in Amsterdam.
Albert is fluent in French, English and German, in addition to his mother tongue. A graduate of the Dutch School of Hotel Management, he began his career in the international hotel business at the IHG (Intercontinental) Paris and at the Hotel Meurice.
He rose through the ranks working in the international luxury hotel business, where he held several management positions for renowned international luxury hotel groups, including IHG, Shangri-La, Hilton, Kempinski and Movenpick in Europe, the Middle East, Africa and Asia.
His position as lecturer in hotel management at the NHL Stenden University of Applied Sciences (Grand School) in the Netherlands has contributed to his remarkable training capacity and in-depth knowledge of the hotel industry.
Believing in the virtues of continuous learning and development, Mr. Rouwendal has completed several programs at renowned universities such as Cornell, the United States and Cambridge.
He is currently completing his MBA at the University of Groningen – AOG Business School.
In his new role, Albert will lead his team to build on the success of this magnificent hotel destination, the prestigious image it already enjoys and the vital role played by Sunrise Kempinski Hotel, Beijing & Yanqi Island.
Located 60 km north of downtown Beijing, on the picturesque Yanqi Lake, and offering a panoramic view of the Yan Mountains and the Great Wall section in Mutianyu, Sunrise Kempinski, Beijing & Yanqi Island Hotel is the largest Kempinski-owned establishment in China.
On the same subject