A new tourist complex will see the light of day at the Dead Sea
The Israeli Ministry of Tourism and the Israeli Land Authority have announced that the El-Ad Group has won the tender to build a complex in Ein Bokek, known for its many hotels on the Dead Sea, which will be responsible for the construction of two 400-room establishments and a tourist resort that will also serve as a convention centre.
« We are continuing the tourism revolution in the Dead Sea region and optimising its potential as an attractive and modern tourist destination. Given the significant increase in the number of tourists visiting Israel, I welcome the start of the process of building hundreds of new rooms at the Dead Sea for the first time in years, » said Israeli Tourism Minister Yarin Levin.
At the instigation of the Israeli Ministry of Tourism, the government has decided to allocate nearly 195 million euros (833 million shekels) to the rehabilitation of the Dead Sea and its surroundings « This is a formative event that is creating change in the region. After completing the infrastructure works and after the major investments we have made here in recent years, now comes the first stage of hotel expansion, » said Shimon Daniel, CEO of the state-owned company in charge of preserving the Dead Sea.
« Together with the Israeli Land Authority, we have selected the winner who will be in charge of the first hotel complex to be built in the region in the last 30 years. We believe that this, coupled with the massive development in the region, will generate great interest from international investors and entrepreneurs who believe in this unique field, » he said.
« With the promenade that has already been opened, we will see the opening of new commercial and entertainment areas and an increase in the number of hotel rooms that will contribute to employment and the economy of the region, » confirmed Yarin Levin.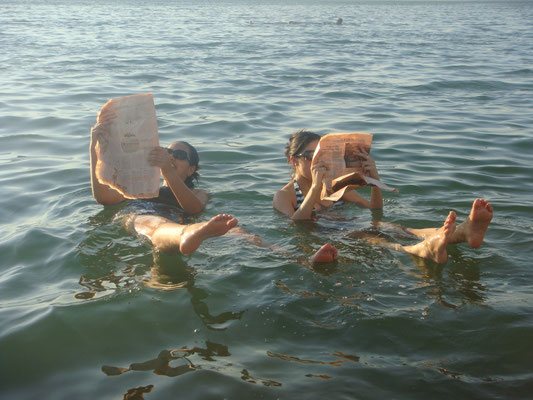 The American-Israeli architect Moshe Safdie was chosen to develop this large-scale project. Made known through the Canadian housing complex'Habitat 67′, the town planning also designed the Yad Vachem Memorial and the 68-storey Altair Tower in Sri Lanka. He will soon have to lay the foundations for the new Ein Bokek complex… from the lowest point on the earth's surface.
On the same subject