A Girl Power on the Canada side
Maybe more of an impression than a reality. An appearance that would be based on a personal observation I made during my recent participation in Rendez-vous Canada 2018 in Halifax. I was surprised and pleasantly surprised by the omnipresence of women in the organization of this inescapable trade show of incoming tourism in Nova Scotia. At all levels, but also at the highest levels of Canadian tourism.
Equality between women and men is not an issue in Canada. It has already been effective for a long time and does not raise any particular debate.
Canadians want to be effective. They have no time to waste with sterile polemics.
But then, where are the men? Are they hidden on corporate boards? Perhaps women simply outnumber men in the tourism trades. Kind of like in France?
I was assured that was not the case. Then would my impression be real?

Women would be more involved, more concerned and would truster many positions of responsibility.
A first clue that allows me to support my demonstration is called Bardish Chagger (photo), the young Minister of Tourism and Small Business. A woman of power who has made an impressive political career from the top of her 38 years.
She has been the Government House Leader since 2015. His speech is simple, clear and concrete. His convictions firmly expressed. No room for literature and periphrases.
She has been active in federal politics in her country for 25 years and her confidence is impressive.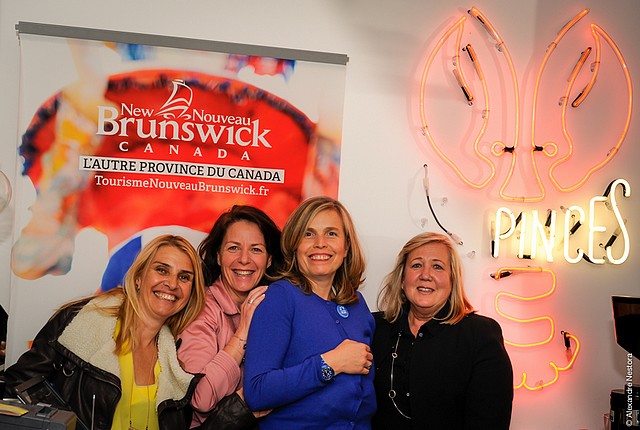 But, throughout the show, I crossed paths with Lydia, Noémie, Charlotte, Emmanuelle, Barbara, Sandra, Julie, Donna, Myriam, Stéphanie. Let those I omitted to mention forgive me.
But, also many product managers on the stands vendors. Even the young volunteers in charge of the reception were autonomous and smiling and always sought to help the other.
That's probably the secret. All wanted to be useful to their community, without oversized egos.
Just do their job, the best they can.
To be perfectly honest, it's the same for men who seem to be fewer in number. Maybe less in sight.
On the same subject